Sail around Grande Island or to Dona Paula and back. Full moon night sails are even better. Add yourself a BBQ by the beach and you have yourself a great evening. Sailing in Goa is perfect with friends & family, kids aged 7 years & above or make it romantic with just your loved one. If you're lucky you might even spot the Humpback Dolphins. Book yourself a 'sailing in Goa' session now
All our sailing trips include Sailboats, floatation devices, skipper(guide), refreshments, changing room & taxes
ONE HOUR SAIL | INR 4500/- per boat
A great way to experience sailing is to sign up for an hours sail from Hollant Beach. Chase the sunset shall we? Suitable for 7 years & above. Max 5 persons boat.
HALF DAY ISLAND SAIL
INR 6000/- PER boat
Sail out to the waters of Grande Island and return to Hollant Beach. Takes approx 3-4 hours | Suitable for enthusiastic water-babies aged 7 years & above
sail & kayak with lunch | inr 3500/- per person
Kayak for an hour followed by an hour of sailing, enjoy the sights & sounds of the wind & waves. Lunch by the beach Min: 2 - Max: 5 per boat.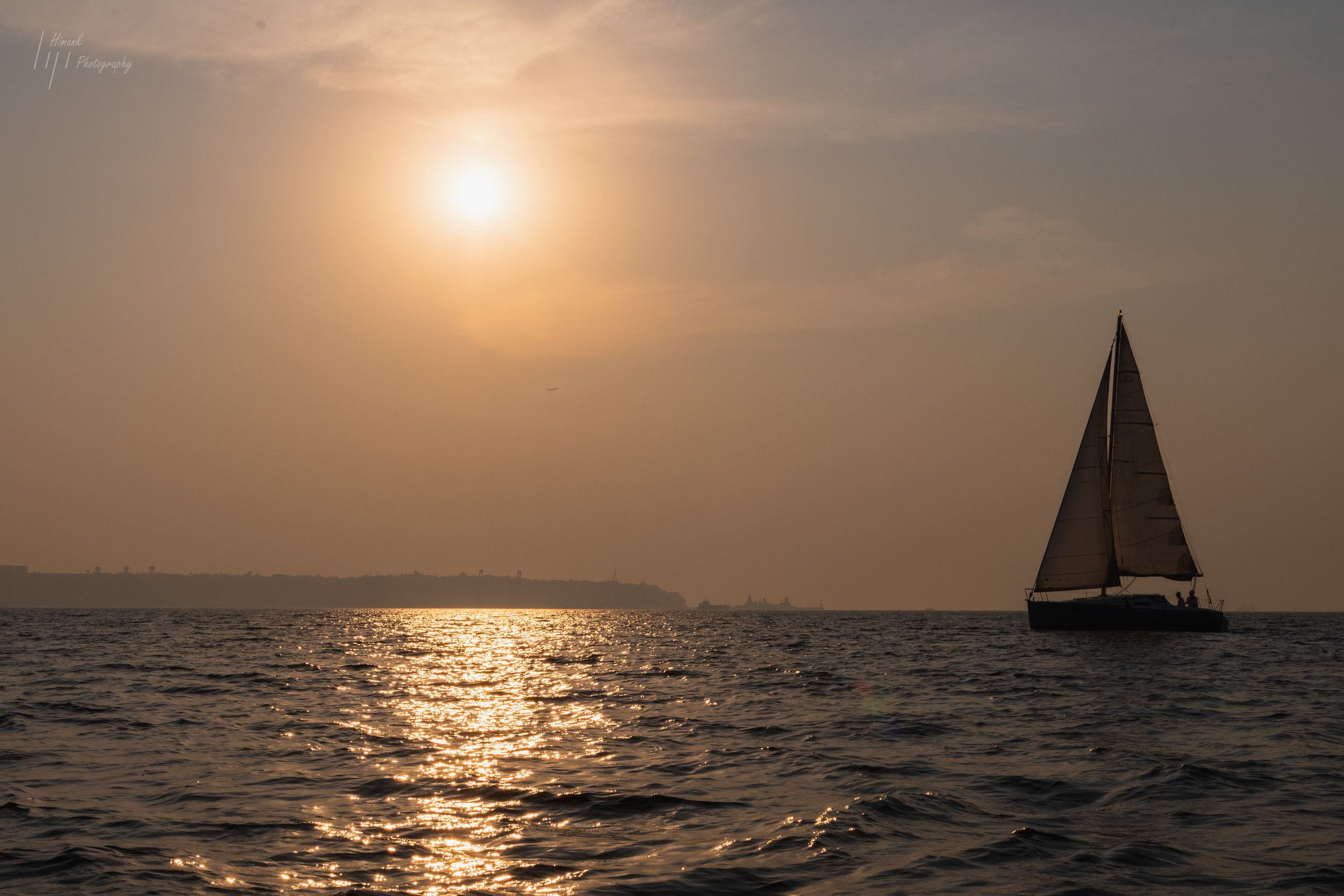 SUNset sail with BBQ | INR 4000/- per person
Kayak & Sail around the bay for an hour each. Return to enjoy the rest of the evening over a BBQ by the beach. Min 2 persons - Max 5 per boat